The Flex Schedule for March 11th was turned upside-down to accommodate Career Day, sponsored by the Curley Alumni Association.  Twenty-nine alumni and two non-alumni offered their time to speak to Curley students about their careers and career journeys.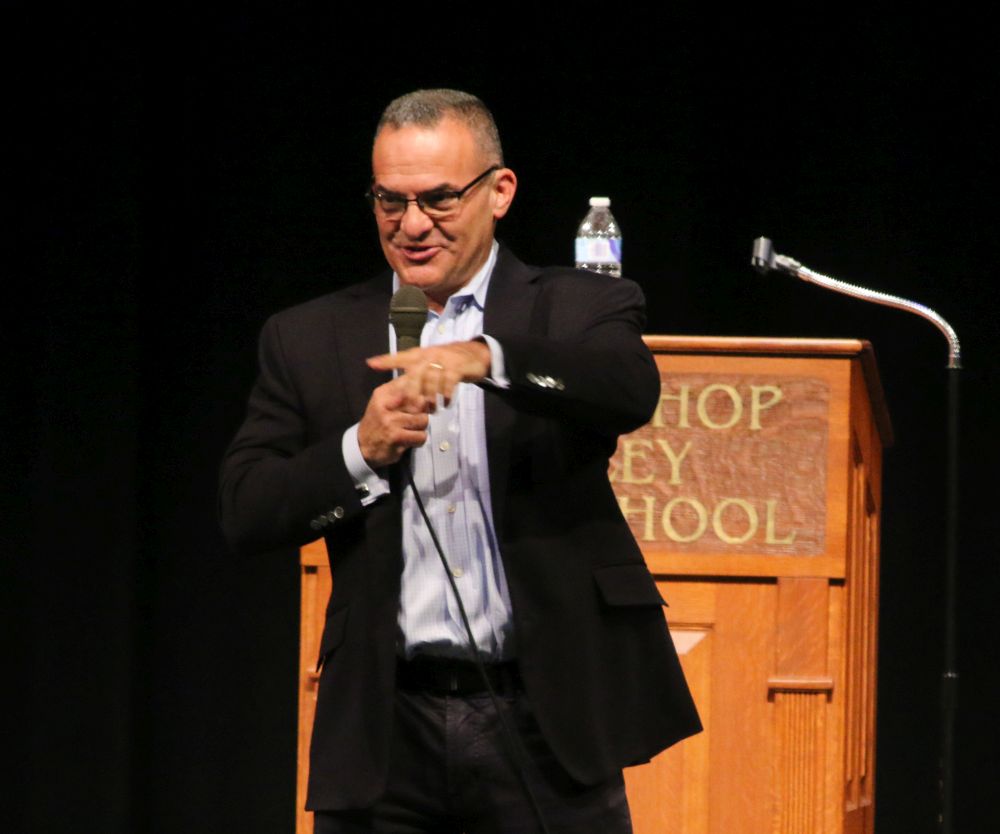 Delivering the keynote address to the entire student body in the Suehle Auditorium was Rob Commodari '85 who spoke about listening to the voice inside to help determine what career path to choose.  After the keynote, the students went to the first of two breakout sessions which they chose, to hear and engage the profession and speaker there.
The speakers and the professions they represented were as follows:  Josh Sutherland '93 and Michael Ginski '94 (Accounting); Ed Leppert '78 (Actuarial Science); Eric Jenkins '82 (Architecture); Jason Dieter '88 (Banking/Business Development);  John Grund, Jr. '84 (Business Management Consulting); Tim Bonner '83 (Business Owner/Auto Mechanic); Steve Kaisler '68 (Computer Science);  John Suehle '76 (Electrical Engineering); John Stumbroski '78 (Financial Advisor); Mark Profili '69 (Forensic Science); Michael Healy '84 (Golf Management Professional); Stephen Franzoni '84 (Government Contracting); Tony Murawski '89 (Government Publishing); Brian Petr '94 (Information Technology); Richard Henry '80 (Investigation/Compliance/Legal);  Thomas Hood '76 (Law); Jefferson Schaub, Jr. '87 (Law Enforcement); Joe Gaeta (Marketing); Chris Ruth '94 (Musician/Music Education); Vince Connelly (Non-Profit Administration/Fundraising); John Nietubicz '80 (Physical Therapist); Lawrence Richardson '74 (Political Lobbyist); Nick D'Adamo '76 (Politician); Matt Libber '98 (Sports Event Management); Pablo Sainz '94 and David Lundin '95 (TV Broadcasting and Production); Grover Murrell, Jr. '03 (TV News Producer-WJZ); Kevin Parks '82 (Photo Journalist); Gerry Jackson '77 (Writer/Editor/Producer for Sports & Archdiocese).
Thank you to these alumni for supporting their alma mater.