---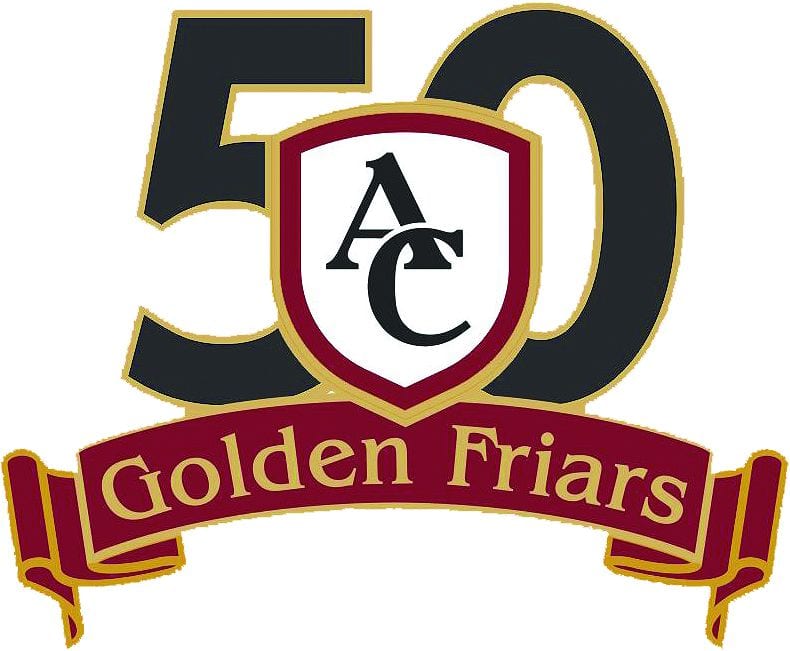 What: 50th Reunion
Who: Classes of 1970 & 1971
When: Saturday, October 30, 2021, 6:00PM – 10:00PM
After much waiting and anticipation it looks like we will finally be able to celebrate the 50th reunions for the classes of 1970 and 1971. Spread the word to your classmates, attendance and participation are what make these events successful. Curley is ready to celebrate our Golden Friars! Join the fun. We will be in touch with more details as they become available. If you have any questions please contact Director of Alumni, Greg Loftus at 410-485-5000 x280 or at gloftus@archbishopcurley.org
Golden Friars Reunion Registration
To register for the reunion dinner on October 30th or RSVP for the reunion Mass on October 29th CLICK HERE.
Golden Friars Class Gifts
Every year we celebrate a new class of Golden Friars, and every year we encourage the members of that class to contribute to an endowed scholarship to be named for that class.  The goal for each class is $25,000 which is the minimum amount required to establish a named scholarship.  All previous classes of Golden Friars have met this goal in order to create a scholarship to be awarded preferentially to a classmate's grandson.
To make a contribution to your class's gift online, CLICK HERE.
You may also write a check payable to Archbishop Curley High School. Please include in the memo line "Class of " " Scholarship and mail it to:
Alumni Office
Archbishop Curley High School
3701 Sinclair Lane
Baltimore, MD 21213
Extension CORD
Several years ago we established the "Extension CORD" which is an update of contact information and events in the life of our alumni.  We will make the completed forms available at the reunion dinner, electronically or in hardcopy. You are encouraged to participate with as much or as little information as you wish.  You received a copy of the Extension Cord form in your mailing.  We encourage you to complete your form and mail it in with your payment.
You can download the form HERE.
---
25th REUNIONS



Last year the class of 1995 had their 25th reunion postponed due to the current pandemic.  We had planned to join together the classes of 1995 and 1996 to celebrate their 25th reunions in June of this year.  This no longer appears to be a feasible option and we are currently working to find an alternate date.  We will continue to update this website as more information becomes available.  If you have any questions please contact Greg Loftus '95, Director of Alumni at gloftus@archbishopcurley.org, or by phone at 410-485-5000 (x280).