Cornerstone Day – Tuesday, April 25th 2023
60 Years
The Curley Family celebrates the ceremonial laying and blessing of the cornerstone on April 17, 1962 by Archbishop Lawrence Shehan. Today is an opportunity to share a little of Curley's history and to recognize some of those who are "cornerstones" of the school.
The day consists of a special Mass to pray for the faculty, staff and students, alumni and former faculty, and the parents of current students and alumni.  Certain groups and individuals are honored according to the following categories:  Mission Support, Scholarship Donors, Dedicated Volunteers, Unsung Alumnus, Long Serving Faculty/Staff.

2022 Honorees: (left to right)

Dan Popera, as Long Serving Faculty and Staff.
The Sheridan Foundation, represented by John Sinclair, for Mission Support;
Tim '67 and Judy Earnest, as Scholarship Donors;
Matt Libber '98, as Unsung Alumnus;
Fred Dvorak '83, as Dedicated Volunteer;
                  Cumulative List of Past Honorees
Cornerstone Day is also our annual day of giving which sets the focus toward the future to enable more students to benefit from the education and brotherhood of Curley, and also to allow more "cornerstones" to emerge.
Combining the two foci of Cornerstone Day, looking to the past and to the future, students, faculty, staff and parents have the opportunity to make a gift to honor those who make Curley a special place.
Prior to Cornerstone Day, students, faculty and staff had the opportunity to nominate someone who makes Curley a special place.  Here is a photo of those nominated and 
Click

HERE to read the

2022 Cornerstone Day Nominations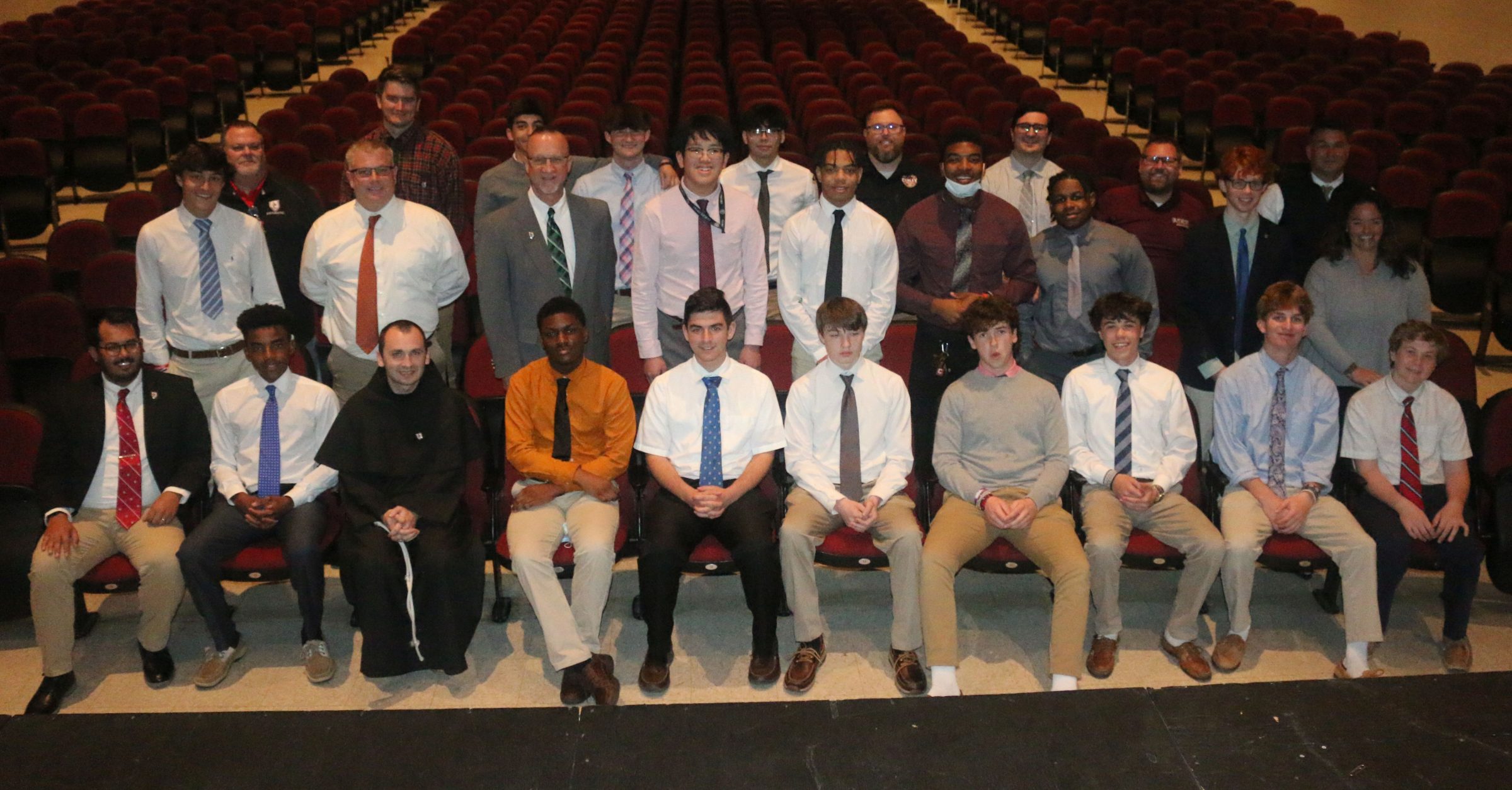 Members of the Curley Family can show their "Curley Pride" by sending in photos of themselves decked out in their Curley gear.
Click HERE to email your photos to Joe Gaeta for posting on social media.   Please include the names of people in the photo and the graduation years of alumni in the photo.
                 Curley Pride CORNERSTONE DAY 2021 to see some of these photos from last year.
Cornerstone Day Mass Live Stream
Honorees for 2022 are: