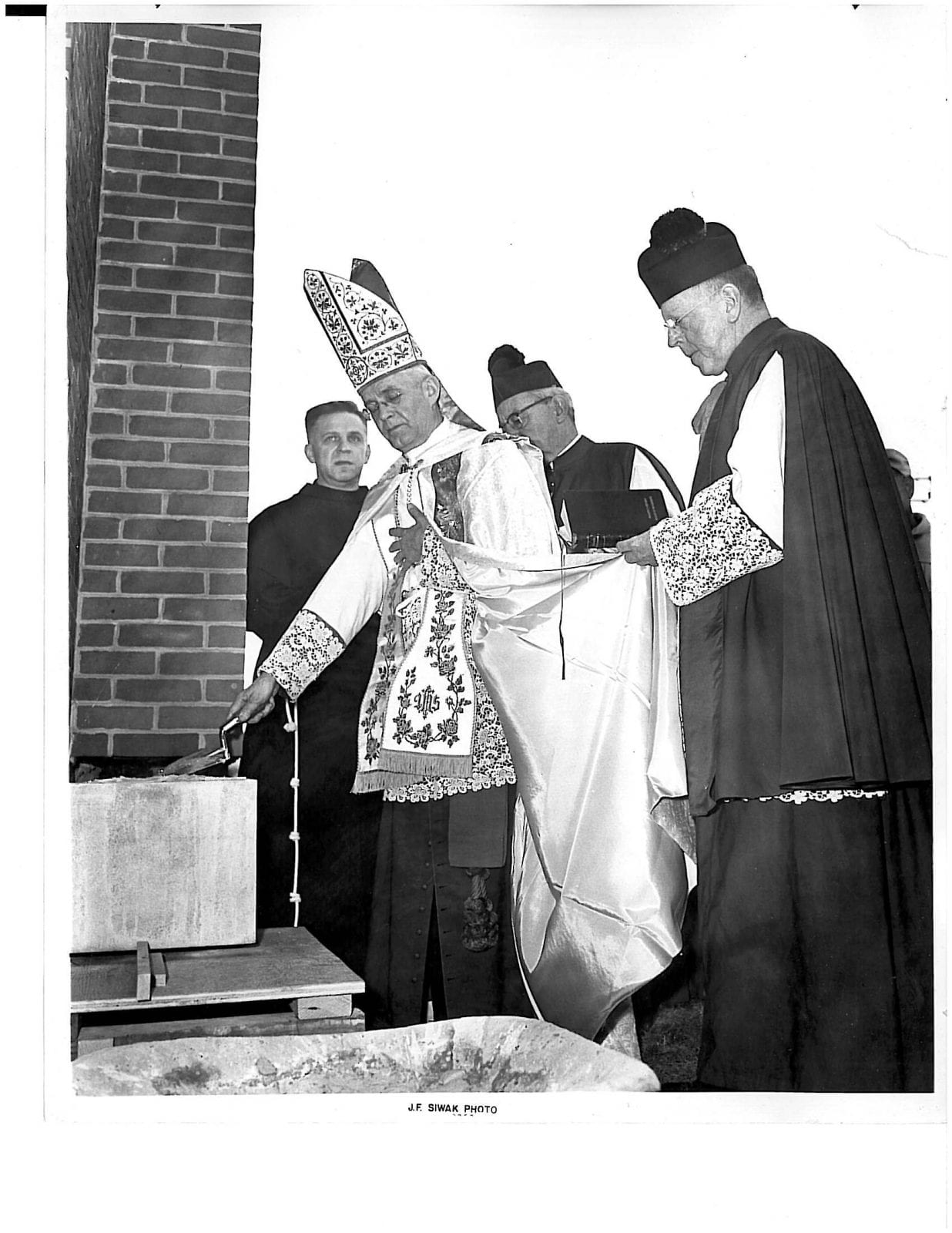 The Curley Family celebrates the ceremonial laying and blessing of the cornerstone on April 17, 1962 by Archbishop Lawrence Shehan. Today is an opportunity to share a little of Curley's history and to recognize some of those who are "cornerstones" of the school.
The day consists of a special prayer service to pray for the faculty, staff and students, alumni and former faculty, and the parents of current students and alumni.  Certain groups and individuals are selected according to the following categories:  Mission Support, Scholarship Donors, Dedicated Volunteers, Unsung Alumnus, Long Serving Faculty/Staff.
Honorees for 2021 are:
The Flaherty Foundation (Mission Support).
Mr. Robert '73 & Mrs. Eileen Jirsa,  Mrs. Joan Jirsa (Scholarship Donors).
Mrs. Barbara Suehle  (Dedicated Volunteer).
Mr. Christopher Ludwig '91  (Unsung Alumnus).
Mr. Eugene Hoffman '69  (Long Serving Faculty & Staff).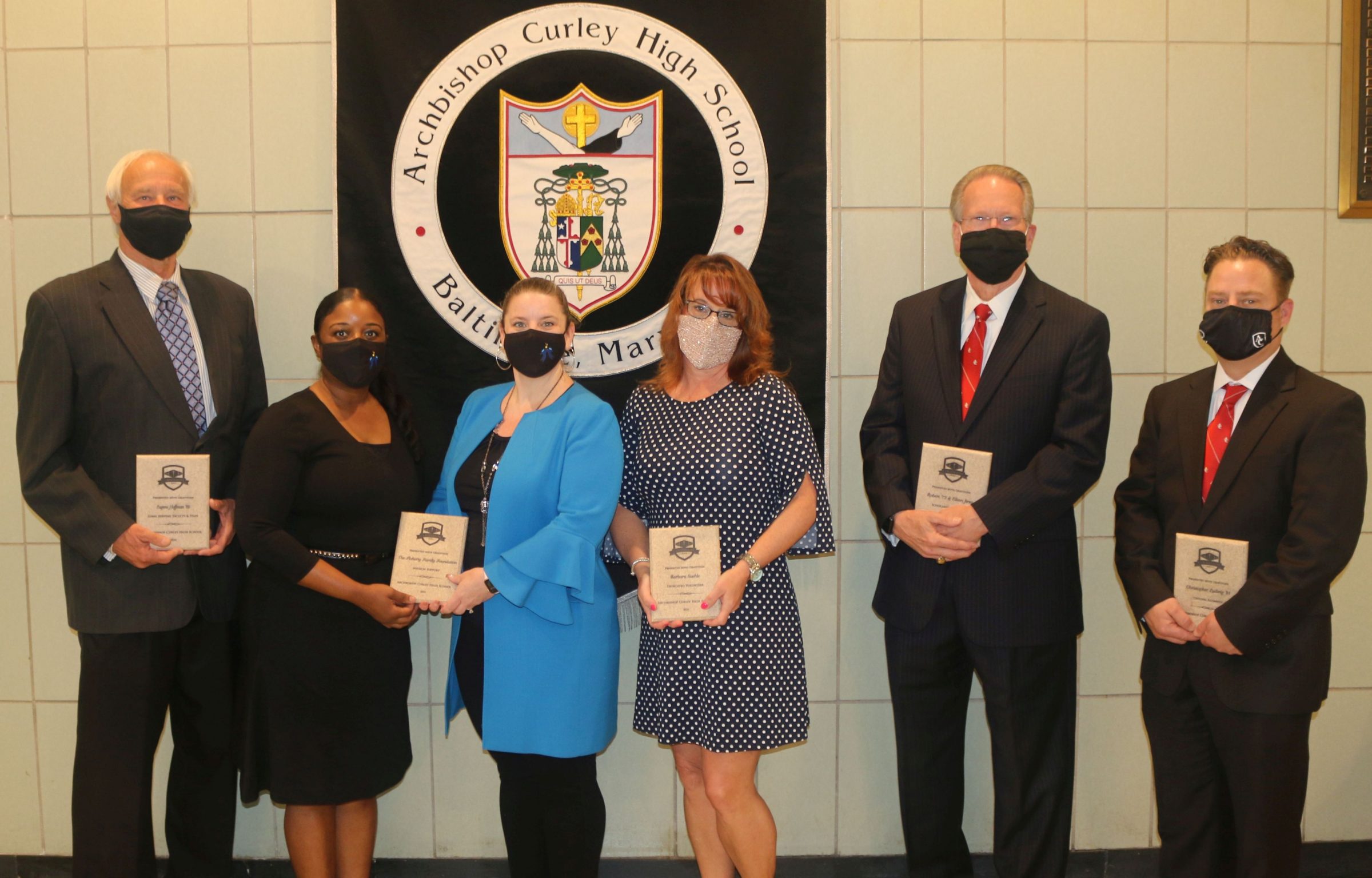 Click HONOREES FOR CORNERSTONE DAY 2021 to read more about the honorees.
Leading up to and during the day, students, faculty, staff and parents have the opportunity to honor those who make Curley a special place.  A monetary gift to the school may accompany the nomination, but is not required.
To see the Honor Roll for Cornerstone Day 2021, click Corderstone Day Honor Roll 2021.
Members of the Curley Family can show their "Curley Pride" by sending in photos of themselves decked out in their Curley gear.
Click Curley Pride CORNERSTONE DAY 2021 to see some of these photos.