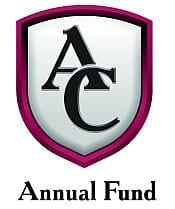 Without the support of generous financial contributors, Archbishop Curley High School would be unable to offer quality Catholic education in the Franciscan Tradition that has been our custom for more than 50 years. Curley alumni, parents of current and graduated students, faculty members, and friends of the school understand the value of a Curley education and last year offered more than $381,000 in support of the Annual Fund. We are grateful to the members of the Curley Family who continue to help us in this significant way.
It is important for us to spread the word about this important effort.  Monies raised through the Annual Fund go directly to the current operating budget of the school and benefit the young men attending Archbishop Curley High School. Your future gift will have a similar impact on the life and education of each individual student.
For this reason, we have set an ambitious yet achievable goal for the 2020-21 Annual Fund. This will allow us to maintain the high standards of a Curley education, while always remaining true to our mission.
Click if you would like to Make A Gift to the Annual Fund.
Thank you for choosing to partner with us in our mission. Know that your support is greatly appreciated and that your gift will be maximized to benefit the young men who attend this fine school.