Rob Commodari '85 – a real estate professional and the founder of The Commodari Group at Keller Williams Gateway – has established a client-centered business model emphasizing a passionate, sincere interest in helping clients reach something they often thought was unreachable. He has applied his positive outlook to his professional endeavors as stock broker, retirement specialist, a real estate cons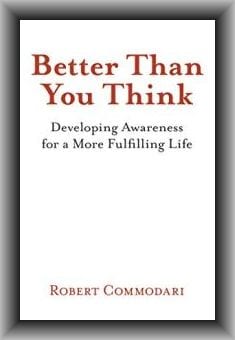 ultant and inspirational business presenter and mentor. Now he can add author to this list.
Rob recently completed his first book, Better Than You Think: Developing Awareness for a More Fulfilling Life. "The book is more inspirational than motivational, more personal than business," the author states. To reach the point of publishing the book, Rob had to rely on the motivational messages he has heard over the years. He first had the idea for the book in 2001. He did not write his first chapter until 2005 and his second until 2009. "I didn't feel worthy or good enough to finish it at the time," he recalls. In 2016, however, he was called out by members of his Mastermind Group, a peer-to-peer mentoring concept. From that moment he committed himself to completing this project, rising every morning at 4 a.m. to write for at least 45 minutes.
Gaining momentum, he penned his last sentence on June 23, 2017. That's when the real work began. "It is difficult seeing the manuscript with more red than white," he says of the ensuing editing process. He teamed with editors and elicited feedback from a small peer group, who helped trim and focus the work.
"The target audience is really people 35-60 who have lived life's experiences," Rob reflects. The title reflects the book's purpose: helping the reader develop awareness in life's experiences and their meaning. "I hope readers are inspired to make a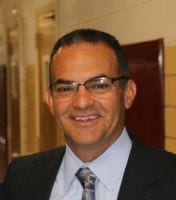 commitment to live more fulfilling lives and to be aware of all the things that happen," he states. To achieve this goal, Commodari also produced a workbook and resources guide to accompany the main text.
Rob, a member of Toastmasters International and an accomplished public speaker, is also preparing to present this message through speaking engagements. "My first goal is to help others change the way they think," he notes, "and my second is to open speaking opportunities, a real passion of mine."
Better Than You Think emphasizes transparency, and Rob includes personal stories throughout the work. Asked to classify the work, he says, "It is self-help with spirituality and personal growth." The book is available through Amazon. To learn more about Rob and his professional work, visit https://www.robcommodariauthor.com/.